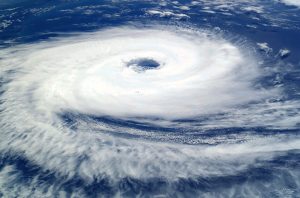 Hurricane Irma is coming. The most powerful storm ever in the Atlantic basin is aiming for Florida and tracking to travel up the east coast.
Where. I. Live.
Granted, by the time it reaches our area, it's predicted to downgrade from a Category 5 to a Category 4. Not much comfort when you consider the winds of a Cat 4 hurricane move at 130 – 150 miles per hour.
So we prepare. And we pray. And we trust God.
Can He send Irma away, back out to the ocean where it won't harm anyone? Of course.
Will He? I don't know. But at the moment, it doesn't appear that He will.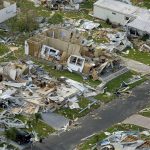 He didn't with Hurricane Harvey. Or Hurricane Sandy. Or Katrina or Andrew, or the many other storms that have taken lives and left turmoil in their wakes.
But don't blame God for our broken world. For a world spiraling out of control physically, emotionally, and spiritually. For hurricanes and terrorists. For corruption and despair.
They're all the natural consequences of thousands of years of humanity—us—wanting to do life apart from our Creator.
Still, God didn't abandon us to our choices. He sent His Son, Jesus, to restore that broken relationship. And while each of us can decide to trust Him individually for that restoration, we still live in a damaged world that awaits full redemption. A world "groaning" as it waits for the culmination of God's restoration (Romans 8:21-22).
So what do we do now?
We watch. We pray. We pray for mercy before the storm hits. For mercy in the midst of the storm. And, if necessary, mercy in the aftermath.
And as we pray and receive His mercy, let's remember one thing when this is over:
Don't put God back in the closet until the next hurricane.