Last week another hurricane hit Florida. But it wasn't just another hurricane. Irma is the most powerful storm to ever come out of the Atlantic. So large, it covered the whole state, coast to coast.
The. Whole. State.
We endured Category 1 winds on the east coast. Dangerous and damaging, but not the Category 4 and 5 originally expected. We boarded up and hunkered down, and escaped with relatively minor damage compared to the Keys, Miami, and the west coast of Florida. Still, Irma did leave problems in her wake. No power, no phones, some flooding. But all in all, most of us emerged fairly intact.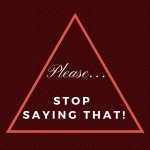 In a recent conversation, another Christian and I were sharing our respective post-Irma experiences. Both of us were immensely grateful we came through with minimal damage. Both of us have neighbors affected more severely than us.
And then he said it. The phrase that motivated this blog post: "We were spared because God hears the cries of His children."
I cringed.
Not a Magic Formula
Don't get me wrong. Yes, God hears the cries of His children. And of course, I had prayed for protection as the hurricane bore down on us. And I am ever so grateful for the protection the Lord provided.
But, as Christians, perhaps it's time to reconsider saying "we were spared because God hears the cries of His children," as if it's a magic formula for protection. Because, while God always hears His children's cries, He sovereignly answers according to His perfect will and His perfect timing. And how He answers is not always in line with our immediate desires.
Consider the Christians on Islamorada devastated by this storm of storms. Or the Christians in the Caribbean who lost their homes. What about the Christians on Florida's east and west coasts who experienced flooding and injury? Of course, let's not forget the Christians in Houston, still reeling from Harvey's destruction.
Didn't they all cry out to their heavenly Father for protection? Didn't He hear the cries of those children?
In a recent post, "Hurricanes, Trust, and the Sovereignty of God," I noted that the natural consequences of living in a broken world include storms: physical, emotional, and yes, hurricanes. And whether God physically protects us in every storm or not, our relationship with Him remains the same. We are still His children.
Bottom line, He sees the big picture and we do not. He knows the intimacy we will experience with Him in our suffering. He knows the blessing we will be to others in the midst of the worst trials.
Enter Faith
We don't need faith when life is pleasant and God fulfills all our requests. Faith is the muscle we exercise when our circumstances lure us to despair. Will we say with Job, "Though He slay me, I will hope in Him" (Job 13:15 NAS)? Or will we grumble at God for not responding to our requests for protection, as if He's a genie in a bottle obligated to meet our demands?
Even worse, to those who don't share our beliefs we sound like children taunting each other on a playground: "Nyeh, nyeh, God protected us because we're His children and you're not." Yet the Bible tells us, "He causes His sun to rise on the evil and the good, and sends rain on the righteous and the unrighteous" (Mt. 5:45 NAS).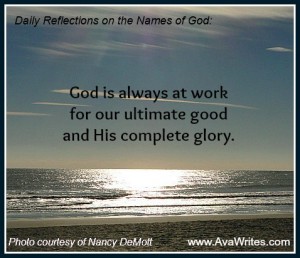 So, as children of God, by all means pray for protection. Let's thank Him when we receive it, and continue trusting Him if we don't.
Share the joy and the intimacy that results from a relationship with the Creator of the universe who tells us to call Him Abba (Papa). Be as salt to increase the thirst of others for that same relationship. Do it when God protects us as we asked and when He allows circumstances we pleaded for Him to prevent.
He may be using those painful circumstances for something better. Drawing us to Him in deeper intimacy. Molding us to be more like Jesus. Making us a bright light in a world that is becoming darker with each passing day.
Still, if He allows those situations, He promises to be with us in them. Will we choose to be content in these undesired circumstances, resting in the assurance that He will never leave or forsake us (Hebrews 13:5)?
And for those not in a restored relationship with God through His Son, Jesus Christ, please don't hesitate another moment to begin this relationship. Believe Christ died for your sins to restore you to your heavenly Father. Not because He will protect you from every difficult situation. But because this relationship grants a protected eternal future, regardless of what happens in this temporary life.
For now please remember, Christians: God does, indeed, hear the cries of His children. In His sovereignty, He may choose to spare us from some of the consequences of this broken world…or not. But if He doesn't, it's because He is fulfilling His best plan for our ultimate good and for His eternal glory.
Have I touched a nerve with this post?
What are your thoughts?