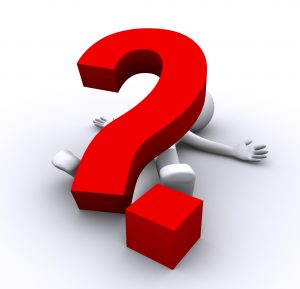 A well-known Christian speaker recently posted on social media that she was suffering from poison oak and asked for the best remedy. She received countless replies—each person absolutely certain their remedy was the most effective.
Problem is, the opinions were not only varied, they were often in direct conflict.
Take a hot shower to relieve the itch.
Don't take a hot shower. It will make the itch worse.

Cover the affected area with an oatmeal paste
Don't use oatmeal, use the inside of a banana peel.

Soak a cloth in coffee and wrap the affected area.
Don't use coffee, use vodka to wrap the affected area.
What should she do? What works for one person might not work for another. All she can do is try the various options and hope one is effective for her.
Life can be like that. We're surrounded by opinions on everything from politics to pasta. From clothing to cars. And from toothpaste to tomato paste.
We try different product brands until we find the brand we like. And we even do it with religion. But unlike toothpaste and clothing and cars and even politics, applying the rule of popular opinion to religion has eternal consequences.
So if we can't put stock in opinion polls, how do we know which set of religious beliefs is right?
All Religions are Not the Same
It might help to see what the various world religions have in common…and how they differ. For example:
All religions are about humanity reaching up to achieve heaven…except Christianity.
Christians know God reached down to us first in the person of His Son, Jesus.

The founder of every religion is dead and buried…except Christianity.
Jesus Christ's tomb is empty because He is alive.

Every religion requires following a list of rules to please God…except Christianity.
Christians know our ability to please God is based on a relationship made possible by Jesus Christ.

All religions require people to try to be good enough to earn salvation…except Christianity.
Christians know that nothing we can do will make us good enough to meet God's standard of holiness.
The fact that Christianity differs from every other world religion tells us something significant. You can choose from among many world religions that offer various paths to the same destination. Or you can choose Jesus Christ, who blazed a new path to heaven, made possible for us because He's the only one who had been there first and then came to show us the way.
Everyone has an opinion. But not all opinions are equal.
What is your choice? Why?