An Anole Named Ava
Anyone who has lived in Florida or anywhere else in the southeast region of the United States has come across an anole. You might have called them lizards, but the accurate name for these diminutive, fast-moving little buggers is anole.
They live on a diet of insects and spiders, so we like having them around . . . outside. However, on occasion, an anole will make its way inside. Two nights ago, one did just that. It ran into the house when I opened the front door.
I spent the next few minutes trying to corral it, to no avail. He dashed under some furniture and disappeared from view into what, to him, must have seemed like a giant playground waiting to be explored. But what he didn't know is that, for him, it was a playground of death.
I wasn't trying to kill the little guy. I wanted to save him—to return him to where he belonged. Where he would have a better chance of finding food and living a long life. And I knew that if he stayed inside, he wouldn't last. Past experience taught me the result is never good.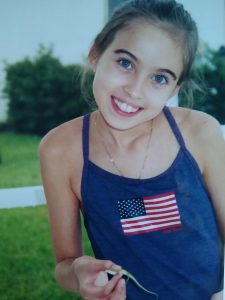 But as I chased this unwanted visitor around the house, I came face-to-face with a second uncomfortable truth: this anole and I had a lot in common.
On more than one occasion I've left where I should be to wander where I shouldn't be. And instead of listening to the voice of the Holy Spirit as He called me to leave where I didn't belong, I ran deeper into trouble because it looked attractive. Fun. Exciting. Different. A giant playground waiting to be explored. But the Lord knows better than I that it's a playground of death.
Although the Holy Spirit tries to get my attention, how often do I fail to listen? Instead, I run in the opposite direction because I'm convinced I know best. Just call me an anole. Running from the One who desires what's best for me and tries to stop me before I make a fatal error.
I have a much better perspective of the big picture than my stray anole. And God has a much better perspective of the big picture than I do. Yet my natural inclination is to go my own way. Why is that?
The apostle Paul makes it clear I'm not the only one with these tendencies. In his letter to the early Roman church, he wrote, "For I do not understand my own actions. For I do not do what I want, but I do the very thing I hate . . . So now it is no longer I who do it, but sin that dwells within me. For I know that nothing good dwells in me, that is, in my flesh. For I have the desire to do what is right, but not the ability to carry it out" (Romans 7:15, 17-18).
But God didn't leave us in this condition. Paul bursts into praise at the solution to our human condition: "Who will deliver me from this body of death? Thanks be to God through Jesus Christ our Lord!" (vv. 24-25).
That's the difference between me and the anole. I wasn't able to save him. But God saved me. He did what I couldn't do for myself. He reached out to rescue me through Jesus Christ. And there isn't anything this temporary world can offer that compares to the eternal relationship offered by my heavenly Father. No shiny, exciting distractions. No empty promises. No playgrounds fraught with fatal missteps.
From this day forward I purpose to not be like the anole.
How about you?