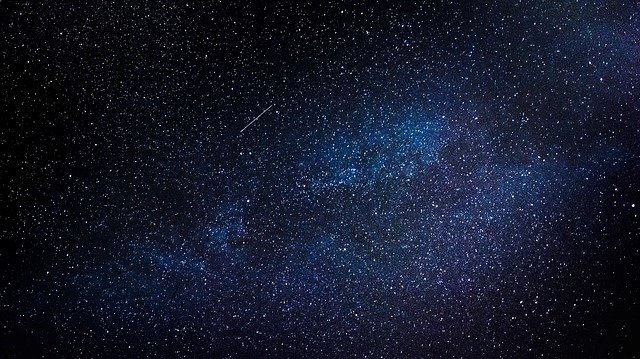 Talking about beginnings seems especially appropriate during
the month of January. A new month. A new year. And in this case, a new decade.
The Bible also starts with "In the beginning" (Genesis 1:1). "In the beginning, God created…." We've heard those words so many times, they may have lost much of their impact.
Take a moment to think about it. God created the universe and everything in it, including the planets and the stars. And the way we think about those stars influences our perspective of the nature of God.
Twinkle, Twinkle, Little Star
Problem is, many of us are not as impressed by the magnitude
of the natural world as we once were. We live at a time in which humanity
decides which planets meet the minimum standards to be called planets and which
should be downgraded
(think Pluto).
We teach children how to cut out paper stars, or maybe we
recall doing that way back in kindergarten. And we've grown up on nursery
rhymes such as "Twinkle, Twinkle, Little Star." Remember the sweet words from
this poem
by Jane Taylor?
Here's the first verse:
Twinkle, twinkle, little star,
How I wonder what you are!
Up above the world so high,
Like a diamond in the sky.
"Little star" and "Like a diamond." No wonder we're not impressed when we read that God made the stars and hung them in place (Job 9:9). Somewhere in the back of our mind is the image of a jeweler using tweezers to place a little diamond in its setting.
And because we've minimized stars in our thinking, the natural, although unintended, consequence is that we've minimized their Creator.
The Power of the Sun…and the God Who Created It
Time for a reality check. Consider the following statistics
regarding the star at the center of our own solar system, otherwise known as
the sun.
According to Wikipedia,
"a star shines due to thermonuclear fusion of hydrogen into helium in its core,
releasing energy that…radiates into outer space." Our own sun has a diameter of 864,000 miles
of hot plasma and accounts for "99.86% of the total mass of the Solar System….converting
4 million tons of matter into energy every second."
And all those other twinkling little stars in our night sky? Each one is a similar fireball in its own right. There's nothing little about these stars and there's nothing little about the God who created them in the beginning.
So what fireball are you facing in your life today? And even if you're not facing a crisis now, what awaits you and me in this new year? Will you join me in committing to trust the One who hung the fireballs—aka stars—in space? If He can do that, He can certainly handle whatever we'll be facing!