You don't miss what you never had.
The thought came, unbidden, as a dozen of us sat around the piano late last Saturday. It was the final evening of the Colorado Christian Writers Conference and most of the conferees and faculty had left. United in sweet fellowship, this intimate gathering shared a love of music rarely sung anymore.
The pianist ran her fingers over the keys, rocking in time to the music with a broad smile lighting her face. Most sang with eyes closed. Facial expressions reflected awakened memories of past worship – seasons of intimate time with the One who redeemed us for Himself.
We were a small group, but the room rang with the music and words of hymns such as "In the Garden," "Just a Closer Walk with Thee," "The Old Rugged Cross," "Jesus is the Sweetest Name I Know," and many others.
We drew from deep wells. Printed lyrics would have imposed an unwelcome distraction. These hymns weren't just songs. They were – and are – woven into our spirits and memories.
It's not that I don't like contemporary choruses – I do. They often bubble up from my heart in joyful praise. But rather than augmenting the great hymns, these choruses are rapidly replacing them. My heart aches for the generations who follow us. Christians who will never experience the depth of words connecting us to generations of believers who came before us. Younger Christians who will lose the depictions bequeathed to us—descriptions of the rich heritage of our faith.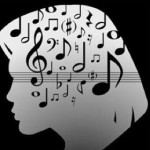 Every generation celebrates with their own musical expressions, and rightly so. After all, we don't sing the same tunes sung by Christians in the catacombs of ancient Rome. Coming generations are certainly entitled to the same freedom of expression.
Still, I grieve that those who come after us will be even more disconnected from our powerful heritage. Worse, they won't miss what they never had…and that may be the most tragic loss of all.