Do you love a good story?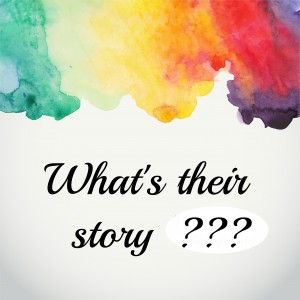 I do. And I was recently reminded of the multitude of stories – real life stories – all around me.
But all too often, I've been clueless.
This past week, I attended a Celebration of Life service for a friend's 99-year-old mother. Both women were members of the same church I attended for many years.
I knew my friend fairly well. I thought I knew her mother, a "sweet little old lady." Then I read a summary of her life story in the funeral program. This sweet little old lady who greeted me on Sunday mornings had been a powerhouse!
Miss Arrie was a petite, black woman born in 1917. Not so unusual. Ahhh, but read on…
During decades when women were considered second-class citizens and black women weathered a triple dose of blatant discrimination, Miss Arrie made her mark in the world. She married a pastor and raised a family. But as the television commercials say:
But wait! There's more!
During decades when higher education was often limited to the realm of white men, this black woman obtained not one, not two, but three degrees: a Bachelor of Arts in elementary education, a Bachelor of Science in elementary education, and a Master's degree in education.
During decades when it was frowned upon for women to work outside the home, Miss Arrie began teaching in 1947 and taught until retirement.
Even retirement didn't sideline her. She volunteered at the Jupiter Medical Center Auxiliary, Habitat for Humanity, and the Martin Country Teacher Retirement Association, among other organizations.
I never knew. I never knew because my conversations with Miss Arrie were mostly limited to social small talk. I didn't learn her story until it was too late.
Still, I have the assurance I will see Miss Arrie again. And I look forward to deeper conversations in a place where we will all be known. I'm reminded of this verse:
"For now we see only a reflection as in a mirror; then we shall see face to face.
Now I know in part; then I shall know fully, even as I am fully known"
(I Corinthians 13:12 NIV).
I know this verse speaks of our relationship with the Lord. But I believe it can have a secondary application to our relationships with each other. And I'm looking forward to a second chance to know Miss Arrie better.
What a reminder for me to pay attention to the people around me. To look around and ask, what's their story?

How about you? Is there someone in your world with whom you need to become better acquainted? What's their story?