My pastor said something recently that hit home with me. He said, "I can only hope that the testimony of our community is that our church is full of messed up people. Then we will be the church Christ wants us to be."
Messed up people? But didn't Christ die for us so that we would cease to be messed up? Didn't He send the Holy Spirit so we would always have His Presence, His guidance, and His righteousness? Aren't we "new creations" in Christ (II Corinthians 5:17)?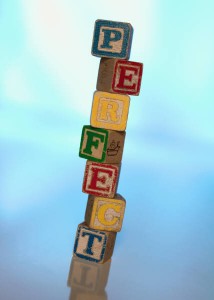 That's the problem. We Christians are determined to put up a good front. To claim that knowing Christ has solved all our problems. To pretend the Christian life is a bed of roses minus the thorns.
Non-Christians can smell the lie a mile away. So can other Christians. We're not fooling anyone by claiming that being a Christian brings a trouble-free life.
The truth is there for all to see. There is no such thing as perfect Christians. We don't have it all together. We never will. Not only is that a false claim, it actually detracts from God's glory in our lives. If we could solve all our own problems, what would we need God for?
Still, God is not a fairy godfather who magically removes every obstacle, heals every health problem, or restores every broken relationship. Instead, He gives us:
ability to persevere through the obstacles
"And let us not grow weary of doing good, for in due season we will reap, if we do not give up" (Galatians 6:9 ESV).
love to love the unlovable people in our lives
"Love your enemies, do good to those who hate you"
(Luke 6:27).
peace to uphold us through the health issues
"The steadfast of mind You will keep in perfect peace, Because he trusts in You" (Isaiah 26:3).
humility to forgive and ask for forgiveness in broken relationships
"Finally, all of you, have unity of mind, sympathy, brotherly love, a tender heart, and a humble mind" (I Peter 3:8).
joy to carry us through dark days
"Though you do not now see him, you believe in him and rejoice with joy that is inexpressible and filled with glory"
(I Peter 1:8).
"Blessed be the God and Father of our Lord Jesus Christ, the Father of mercies and God of all comfort, who comforts us in all our affliction" (II Corinthians 1:3).
Jesus said in this world we will have trouble (John 16:33). Our problems won't disappear till we get to heaven. So what do we need God for? Not to wipe away all our problems, but to carry us through them. To show those who don't have a relationship with Christ that the despair of our world is superseded by the hope of eternity.
Messed up? Yup. On our own, we are indeed messed up. I am indeed messed up. To pretend otherwise is to deceive myself and others. But God doesn't leave us messed up. He's in the process of turning messes into masterpieces. We're works of art in the making.
Perfect people bring glory to themselves. Messed up people submitting to the Lord are the perfect canvases to bring glory to Him.
Me? I'm messed up. How about you?