We want love. We need love. More than one thousand song titles contain the word love. Books have been written about it. Poems recited. We chase it and sing about it and fall for imitations. And no matter what we do, we can't get enough.
Maybe that's because we don't understand what love really is. And there's no time when love is more misunderstood than Valentine's Day. Here are nine misconceptions about love – I'm sure there are many more!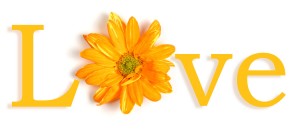 1. We think of love as something that happens to us, but it's an intentional decision.
"A new commandment I give to you, that you love one another: just as I have loved you, you also are to love one another" (John 13:34 ESV).
2. We think romantic love must be young and sexy, but faithful love lingers long after our bodies begin to fail.
"So guard yourselves in your spirit, and let none of you be faithless to the wife of your youth" (Malachi 2:15 ESV).
3. We think a loving marriage is all about our happiness, but the Bible tells us it's a picture of the relationship between Christ and His Church.
"'Therefore a man shall leave his father and mother and hold fast to his wife, and the two shall become one flesh.' This mystery is profound, and I am saying that it refers to Christ and the church" (Ephesians 5:31-32 ESV).
4. We think love is about saying nice things, but true love is seen as well as heard.
"Little children, let us not love in word or talk but in deed and in truth" (I John 3:18 ESV).
5. We think "love means never having to say you're sorry," when true love means we're the first to apologize.
"With all humility and gentleness, with patience, bearing with one another in love" (Ephesians 4:2 ESV).
6. We think the goal of love is to make us feel special, when the goal of love is to put the other person's needs before ours.
"By this we know love, that he laid down his life for us, and we ought to lay down our lives for the brothers" (I John 3:16 ESV).
7. We think love is our idea, but the Bible tells us God loved us first.
"We love because he first loved us" (I John 4:19 ESV).
8. We think we should only love those who love us, but we are to love even our enemies.
"You have heard that it was said, 'You shall love your neighbor and hate your enemy.' But I say to you, Love your enemies and pray for those who persecute you" (Matthew 5:43-44 ESV).
9. And the biggest misconception about love?
We think love is just an emotion, but the Bible tells us it is a Person.
"God is love" (I John 4:8 ESV).
The greatest expression of love occurred when God gave the life of His Son so we could be restored to Him through the sacrifice of Christ. Receiving His love enables us to give it to others.
Love is to be treasured, whether we're celebrating the love of family, a spouse, or a good friend. And the most costly manifestation of love was first extended by God to us. Let's treat it as the precious gift it truly is.
What other misconceptions about love can you add?