We're good friends with someone from my husband's days in the Army, more years ago than we'd like to remember. This friend is great about keeping all the guys connected, passing along good news (and sad), and organizing reunions.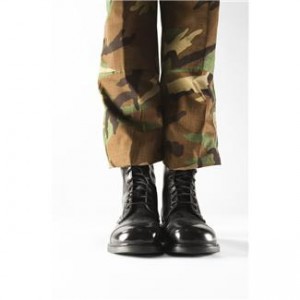 The guys often talk about the good old days. The fun they had. The satisfaction of serving their country. The growth experience it was. How it turned them from boys into men.
Funny thing is, at the time, "good" was the last word most of them would have used to describe their experience. Russ, and many of his friends, couldn't wait to get out – counting the days, hours, and minutes till their honorable discharges.
Makes me wonder about my life today. Will I look back someday and call these days the good old days? Will I forget my trials and focus only on the good times? Or will I be grateful for the difficulties, because they worked to develop me into all God intended for me? The apostle Paul put it this way:
"For our light and momentary troubles are achieving for us
an eternal glory that far outweighs them all" (II Corinthians 4:17).
 I hope I'll continue to focus on the refining work God is doing in my life. Even now, I'm doing this with experiences from ten, twenty, thirty, forty, or fifty years ago. (Yes, I'm old enough to look back fifty years and remember the good and the bad!)
At various times, life has brought financial difficulties and marital struggles. I've experienced health complications and employment issues. I've been hurt by broken relationships and betrayals. Yet, I can look back and be grateful, not so much for the problems, but for the maturing and refining results they achieved in my life. They were the good old days…but so are these.
How about you?
Do you have good old days in your past?
Are you living tomorrow's good old days today?