I am an unabashed Christmasphile. I play Christmas carols in July – in Florida! We set up our Christmas tree no later than the day after Thanksgiving. Of course, if it were up to me, the tree would be displayed weeks earlier, but my husband is the voice of reason in our home. I love to bake Christmas cookies and gingerbread houses, and I'm on the hunt for just the right Christmas gifts year-round.
However, for many years, by the end of Christmas day I would experience a huge emotional let-down. We'd return home from visiting family and friends, and Christmas would be over. Sigh. Then my sweet hubby and I established a new tradition.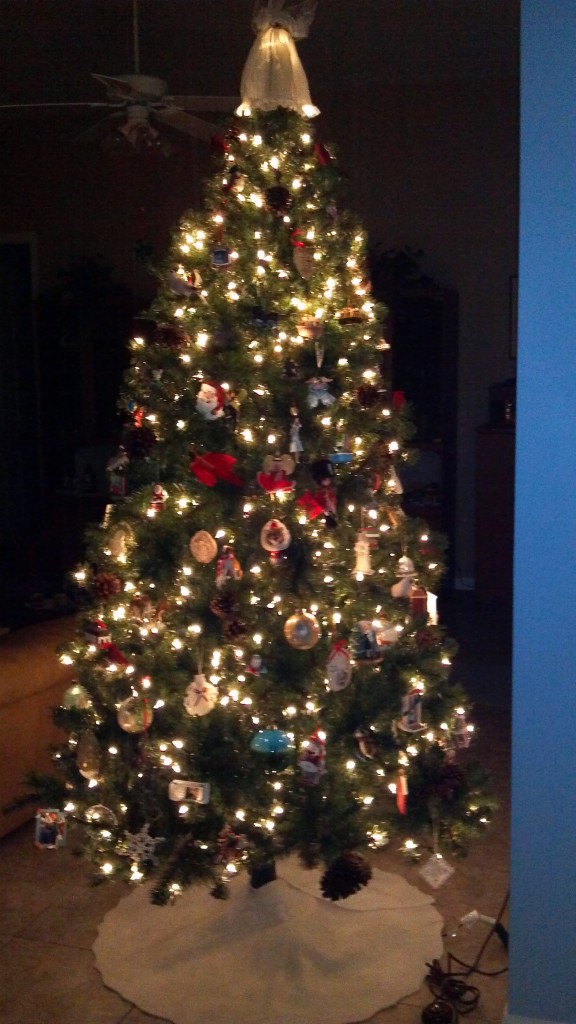 Instead of opening our gifts from each other on Christmas eve or Christmas morning, we save them until the end of Christmas day. After all the visits are completed and we've stuffed ourselves silly with more holiday yummy delights than should be legally consumed, we come home and exchange gifts.
Then, no matter how late it is, we turn off all the lights except the Christmas tree, and curl up on the couch to watch a classic Christmas movie. Basking in the light of the tree and sipping eggnog while watching the black-and-white version of A Christmas Carol, starring Alastair Sim, provides the perfect ending to a beloved day.
What's your favorite Christmas tradition?