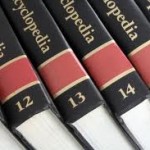 When I was fourteen years old, I won a set of encyclopedias in a contest run by the local newspaper. This was in the ancient days before computers – personal or otherwise.
I was so proud of that new set. You would have thought I'd won London's crown jewels! It replaced the hopelessly outdated encyclopedias my family had. This new set had pictures and modern entries, and – don't laugh – I stayed up nights just reading about various subjects for the pure joy of learning.
Yes, I was a bookworm…or nerd…or geek…or whatever it's called today.
Those encyclopedias took me through high school and into college. As personal computing evolved, so did access to information. I was no longer restricted to physical  books – or even the library – to satisfy my hunger for information.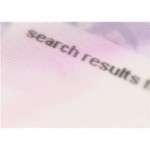 The Internet became the new frontier – the digital equivalent of the wild west. And search engines are our railroad for traveling this new frontier. In less than twenty years, search engines have changed the way we access information. Lycos, Google, Dogpile, Bing – and Duck Duck Go are just a few of the sites that help us retrieve data from the World Wide Web.  Their names are as creative and varied as the information they provide.
Still, information will only take me so far. The bigger question is, how am I using the information? Interpretation and application determine whether the information becomes truly helpful, or remains an info dump that I wade through each time I boot up my laptop. With all the blogs, tweets, networks, websites, and yes, search engines, out there, it is way too easy to allow the information overload to sap my energy, drain my time, and influence my values as I passively take it all in.

Discernment is not a word we often hear these days. Yet, discernment is exactly what I need to process the information so readily available. Depending on one's perspective, search engine filters are either a necessary moral protection or a restriction on free speech. Still, even with the use of filters, I cannot abdicate my responsibility to guard my heart and mind by guarding my eyes and ears. Proverbs 4:23 reminds me, "Above all else, guard your heart, for everything you do flows from it."
Each time I boot up, I am keenly aware that there is a fine line between gaining knowledge and losing myself. How about you?
What are you doing to guard your heart when you turn on your computer?