I'm never ready. Every year I turn the page on the calendar, and the holidays are suddenly staring me in the face. And every year I say the same thing: I'm not ready.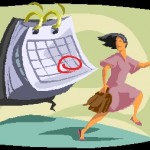 Why not? It's not as if the holiday season is a surprise when it arrives. Thanksgiving is always on the fourth Thursday of November. Christmas is always the twenty-fifth of December. Still, I find myself scurrying to accomplish all the things that I'd planned to make the Thanksgiving and Christmas holidays perfect.
Maybe that's the problem. I want everything about the holidays to be perfect. I've watched all the holiday movies with their happy-ever-after endings. I've read the magazines with their picture-perfect spreads. I even cry at the Hallmark commercials.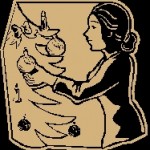 Then I race around, trying to reproduce an ideal that isn't real to begin with….
Decorations? Check.
Tree? Up.
Christmas cards? Mailed.
Cookies? Baked.
Gifts? Wrapped.
It's about time I realized that the perfect Christmas holiday is over-rated, not to mention impossible to achieve. The trappings may be in place, but I end up missing the joy. My table might be laden with Christmas cookies, but my expectations remain unfulfilled. No matter how many magazines I read or movies I watch, something about my plans will fall short.
This year, I'm revising my expectations. This year I will focus less on what I want the season to be, and more on what it is…the celebration of the birth of God Incarnate. And I can't think of a better way to kick off the season next week than to celebrate another holiday…one that reminds me to be thankful.
So bring on the holidays! I plan to savor each and every day of the "most wonderful time of the year." Hope you'll join me!
What are you doing differently this season?